Do Video Lessons And QuickBook Tutorials Online Really Help?

Here's The Hard Truth!
______________________
You see, no matter what the problem is - a quick Google search shows you the answers - thousands of them actually.
And that's not all.
There are more than enough QuickBooks videos available online. Some are paid while others are completely free. And there are a lot of them. More than you can ever read or watch.
But…
You Still Get...Stuck!
And sometimes have to spend hours searching for answers.
So, what's wrong here?
Because The Answers Available…
Don't help with your specific problem.
You are actually looking at the solution to someone else's problem and trying to mould it to suit your problem.
Video lessons are like a one size fits all.
So, no matter whether you are a beginner or a professional, or if you are stuck with a specific problem, you'll still be watching the same videos as everyone else.
What you need is a Customized Solution!
You need someone who can sit you down and tell you - Do this, then do this and then this.
It's like your favorite teacher helping you out at school.
First, I help you do the task and then I help you to understand the concept behind it and why the other solutions you tried didn't help.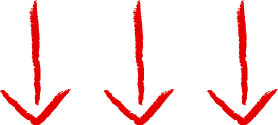 Now, I Have A WARNING For You.
If you are looking for some video lessons, then this is not for you.
This is not a video lesson or a QuickBooks tutorial.
In Fact, Here's What You Can Expect When You Join The Inner Circle:-
Live Training Sessions - Unlike other online tutorials, you can ask questions and clear up your doubts then and there.

Step by Step Instructions

- No useless theories, but practical tips that help you with performing tasks on QuickBooks. If there's a certain task you need to perform on QuickBooks, we probably already have a follow along ready for you. And if you still get stuck, just put up a post in our private Facebook group and get your issue solved.

All in plain Language, NO Technical Jargon!

Q & A day to get your questions answered -

QuickBooks Training (Desktop Version)  
I work with you at the level you are and I teach you do the task at hand without you having to go through accounting lessons.
 Now, you may be thinking "Yeah, I know you can help beginners get up to speed in no time. But I am a professional and handle accounts for different companies. Can you help me?"
I am glad you asked.
Here's the thing -  I have 20 years of experience in helping companies get their books ready for taxes and I have already been helping professionals who have been working for years.
And here's the worst part - Most of the tutorials you can find online are usually beginner level to intermediate level. But when a professional get's stuck, there's very little help available online.
Of Course, some professionals go for  advanced level seminars, but they get little help when the seminar is over.
Here's some of the topics we had our weekly session on: -


Reconciling the Bank Account – What QuickBooks does wrong
"Un" Reconciling accounts
Entering debits – how and why it is important
Undeposited Funds – What it is and how to use it
Deposits with cash back
Receiving payments - Why it's important
Invoices vs sales receipts
A/R reports
Discounting Invoices
Writing Off a Balance
Here's what you get with the Inner Circle Membership
Weekly Coaching Sessions
Live Interactions in a private Facebook Group for Inner Circle Members
Get your questions answered with Q & A Day!
QuickBooks Training (Desktop Version)
Special Offers for Members Only
Discounts on other products
Option 1: You try and do it all on your own. Continue to search online for answers whenever you get stuck. If that works for you, then I really insist that you do that.
Option 2: You opt to invest in the inner-circle membership and get unstuck within minutes. Not only that as you continue to use our help and follow the weekly sessions, soon you'll be helping others get unstuck.
Still Reading?
I understand, you are still unsure.
But you wont know until you try.
...That's Why I am letting you try it out for 30 days risk free.